I want to get in the habit of reading again, so I downloaded a free mystery/thriller novel Innocence Taken, on my Kindle. I saw the high rating and good reviews. And since this genre is right up my alley, I thought I would enjoy it.
But, well, yeah. So let's just get on with it.
The story follows two agents and one profiler: Damien, Joe, and Dillon in a race against time to stop another teenage girl from getting murdered.
Before the case happens, Damien gets promoted, and we learn that he's still recovering from a breakup. He swore off relationships. But when he meets Dillon McGrath, a beautiful, capable woman, he continuously fights his sexual attraction to her and vice versa.
You can tell right away that these two are "meant for each other" because they're both "broken". As in, they're both recovering from failed relationships and heartbreak. Damien doesn't have anything else going for him besides his looks. Dillon, at least, has something upstairs.
I'm halfway through the novel, and I still do not care for the main characters. Damien gets a promotion but doesn't think to look for similarities between the victims?
Instead, he and his partner, Joe, keep talking about how sick the murderer is and how they won't let this happen again. By the third interview with the victims' families, they still don't piece together the similarities until Dillon does it for them after one interview.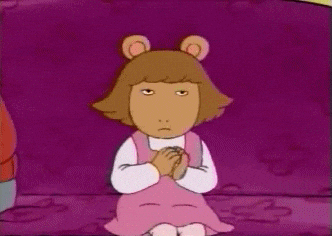 When Dillon joins the case, Damien gets salty at her because she lied to him about her profession… when he did the exact same thing. He gets broody when he has to work with her, but at least she contributes to the case. Dillon manages to connect some dots in the case, which Damien and Joe should've figured out a long time ago with the information they were given.
Next, there's an entire chapter on one scene where Dillon profiles Damien and Joe. Joe is just utterly amazed, while Damien is just silently intrigued. I swear her intelligence is only used for sex appeal.
Her character feels like a YA protagonist v2.
The plot is centred around finding this killer. But it feels like it's the setup for the raunchy romance between Dillon and Damien. There's "yearning" (and by yearning, I mean: he's so attractive that I want to have sex with him, but I shouldn't feel this way), and scenes that don't push the murder plot forward.
Despite my criticism of the book, the author does a good job of writing these characters. Each character has a distinct voice and personality.
The bottom line is that Innocence Taken feels like a Criminal Minds episode with incompetent, sexually motivated FBI.