I was thinking to finish the Netflix show before I jot down my thoughts. But I don't know when I'll finish it so… here it is.
Squid Game is about a group of people risking their lives in a survival game to win big. All the players are struggling financially in their lives (hence why they willingly participate in the game).
The premise reminded me a lot of Alice in Borderland while my sister mentioned it reminded her of Liar Game. Alice in Borderland have people play a deadly game to survive, while Liar Game have people play to win millions. Squid Game is literally a combination of both.
While Alice in Borderland was very vibrant, Squid Game is dull in comparison. What I mean by this is that Alice in Borderland was very imaginative: the existence of an other world, visas, and the appearance of the characters. In this aspect, Squid Game is very similar to Liar Game, where players are taken to a secluded area in reality.
Though, the locations and set up of Liar Game is also very vibrant and imaginative.
However, Liar Game deals with psychological games while Squid Game takes the Alice in Borderland approach. I'm surprised that I'm not enjoying Squid Game as much as I thought I would.
Alice in Borderland had great world building. Liar Game had an understandable premise (losers drown in debt while the winners win big). And Squid Game is losers die while winners win big. What's the point of killing the players?
Because Squid Game takes place in reality, it makes it difficult to believe that this is really happening.
The antagonists in Squid Game are also a bit strange. While I enjoy watching the protagonist and his group of pals, the antagonist players are almost unbearable. I think this is a personal preference, but it seems like they are just there for the sake of being the asshole character.
The woman, whose name I forgot, first badmouths one of them, but then she's so quick to join them? You might as well make her one of the bad guys from the beginning or show a motive why she had to join them in the first place.
I also found it funny that an outsider sneaks into the building and asks the protagonist about his missing brother or friend in front of his group pretty much. I'm certain that everyone would've heard this conversation, but for the sake of the show, no one says anything.
Lastly, there was a scene where the asshole characters go on a killing rampage in the dorm. I hated how this scene was shot. What was with the continuously flashing lights? If they wanted to give people anxiety, well, they also gave me a headache.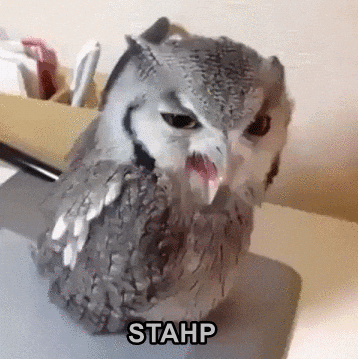 What I do like about the show is that it portrays character hardships which makes their sense of survival in the games more understandable. I also enjoy watching the protagonist.
I know this show is really popular right now, and I can see why. The games are creative. There's gore. And the acting is pretty good. I'll probably finish this… but not as fast as I thought I would.
Also, can I mention that the evil mastermind person–thing–looks like Darth Vader's cousin.