I felt like writing something short and fun. What better way to do so than look back at some cringe-y old posts of mine?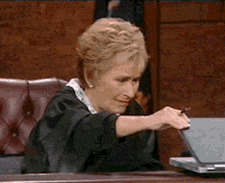 I started this blog sometime in 2018, not thinking much about the longevity of these posts. It'll probably disappear somewhere in the content mush that is the Internet in the future. When I look at the blog stats now, it's usually my older posts that get more traffic, and I am unsure how to feel about that.
Why? Well, there are a couple reasons, some of which I still do.
Too emotional
When I read old posts, sometimes I wonder why I had to explain my thoughts that way. And it makes me wonder why I really liked or hated something that much. 
Some of these were old reviews, where I gave a "heck yeah" or a "hell no" as a verdict. But, I mean… it gets the point across, at least.
Though, it's interesting to see how my opinions have changed on the show since I first watched it. That could turn into a series, actually.
Too much plot explaining
I still catch myself doing this, actually.
But sometimes, I focused too much on explaining the plot rather than what I felt about it or analyzing it further. Well… it's good for SEO, I guess.
Too much inconsistency
I never decided on a set review format, so many of my old reviews have different headings and organization. It's interesting to see the format evolution throughout the years. 
Don't get me started on titles.
Too much consistency
I noticed that I frequently list drama soundtracks as a major pro of the show. I guess I couldn't think of anything else to say. But I'll have to revisit those tracks one day.
---
All jokes aside, it is fun to go back and read some old posts and rediscover some old gems. As I'm running low on my watch list, I'll probably revisit them soon.